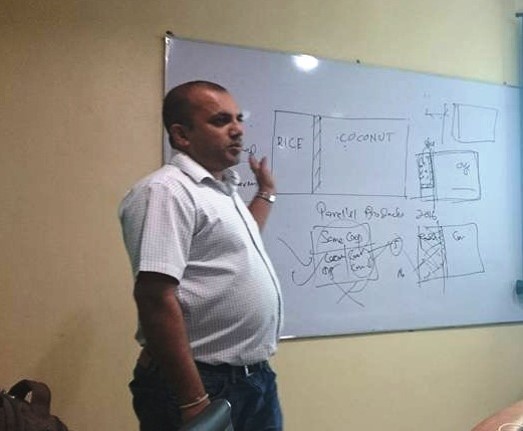 The CIIF-OMG tapped Control Union Philippines' service in the organic certification activities.
Engagement with CU Philippines in securing organic certificates include: US-National Organic Program, European Union and Japan Agricultural Standards.
Mr. Gayan Wejesiriwardana, CU's Country Manager, committed to assist CIIF OMG's Organic Control System unit since it will be the company's first time to set up a team.
Orientations, actual field inspection, farms and farmers profiling and plants' pre assessment were some of the activities held to ensure that the company is at the right direction in complying the requirements in securing the organic certifications.
Mr. Wejesiriwardana expressed that these requirements are not merely complying the documentations but these were proofs that the company is following a higher standard in protecting its stakeholders, ensuring quality in processing the products and serving the clientele with transparency commensurate to the premium paid.
This sustainable approach is part of the inclusive business practice empowered to end worldwide poverty and a positive response to stop climate change.