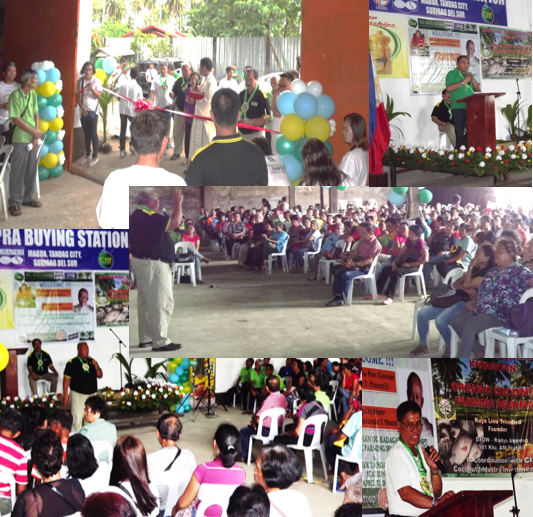 Re-opening of CIIF -OMG buying stations
CIIF Oil Mills Group Re-opened Copra Buying Stations in Maco, Compostela Valley (November 28, 2017) and Tandag, Surigao del Sur (April 17, 2018) to boost copra buying business by reaching out the farthest and inaccessible location of our coconut farmers. President Lor and Chairman of the Board, Mr. Delima, were strongly convinced that adding satellite buying station near the coconut farmers will help improve their profit by eliminating the middlemen or consolidators in the scheme that usually exploit the weakness of our small farmers. This will stabilize the price of copra and will benefit our farmers in uplifting their lives in the future.
As of now, we have a number of Copra Buying Stations strategically located at Masbate, Brookes Point, Palawan, Dapa and Surigao.